LSI Stone was featured in the "Somos Portugal" show on the Portuguese television channel TVI and received the Dom Fuas Award, being elected one of the 10 largest export companies in the region on the same weekend.
The television show that took place on Sunday, June 27, highlighted the stone sector in the region and the evolution and competitiveness of this industry in international markets. The interview was marked by Regina Vitório, CEO of LSI Stone, to discuss some matters about the sector in a brief way, mixed by some moments of comedy provided by the interviewer and actor Manuel Melo.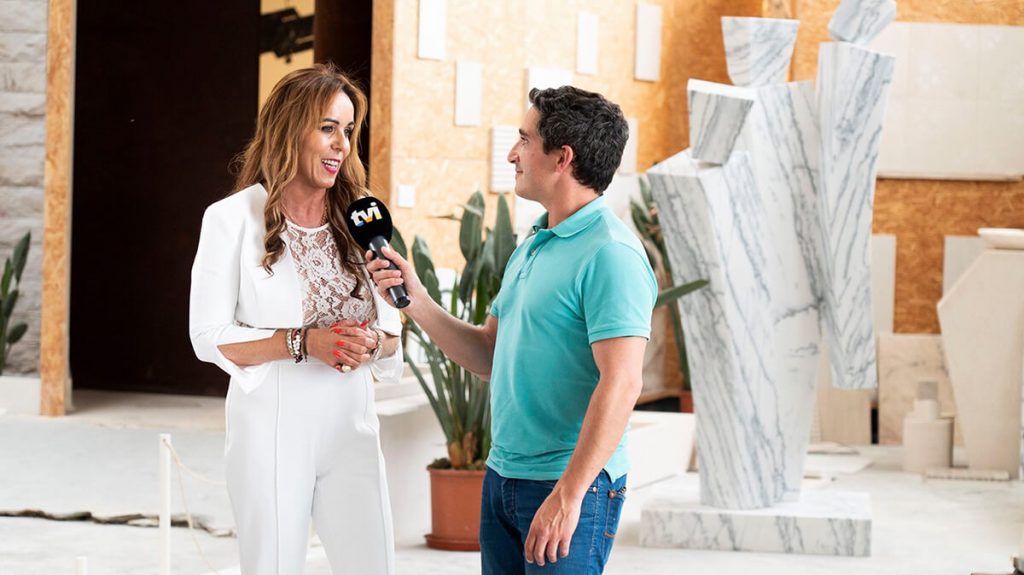 The award ceremony was held at the Castle of Porto de Mós. The largest exporting companies, the Leading SMEs and the SMEs Excellence were honored on St. Peter's Day, 26 June. The prizes given to the winners were made in stone by LSI Stone using Water Jet technology.
You can watch the TV show clicking here, only available in Portuguese, starts at 1h 27min of the show.