– Some may call it the divine stone.
Marble is a mineral that is made up of calcite (calcium carbonate, CaCo3). Marble comes from dolostone (limestone with dolomite) or limestone. It is a non-foliated (cannot be broken into layers) metamorphic rock that is white when pure and is stronger than the rock from which it forms (parent rock- usually limestones). Due to chemical impurities in the parent rock, marble can take on colors such as green, pink or black. Similarly to limestones, marbles are sensitive to etching and staining, so its finish must be in accord to the type of surface is being applied on.
Marble stones have been used all around Italy since the Ancient Rome time. The most used marbles are Calacatta, Arabescato and Carrara. These three marbles are present in a lot of sculptures and monuments not only in Italy but around the world, such as Michelangelo's David statue in Florence, Kind Edward VII memorial in the UK and the George Washington Statue on display at the National Museum of American History.
The reason why most of history's great masterpieces and representations of prestigious people are made with Italian marble, specially Carrara is because it represents greatness, divinity and eternity.
"The etymology of the word marble comes from the Greek marmairein or of the Latin marmor and means the stone of quality or white stone 5 . Thus the denomination, by including the term "quality" refers to something superior, distinctive."
-Marble the Divine Stone by EXTRAEXPO.
In geological terms, marble is a metamorphic and crystalline carbonated rock composed by calcite crystals or dolomite. This composition results in a recrystallization that creates the separation between limestone and marble. Due to high pressure and high temperatures from inside the subsolo, limestones turn into marble. Due to chemical impurities in the parent rock, marble can take on colors such as green, pink or black.
As for these specific marbles they are -geologically speaking- all the same because they all come from the same region and so, it can be difficult to distinguish them.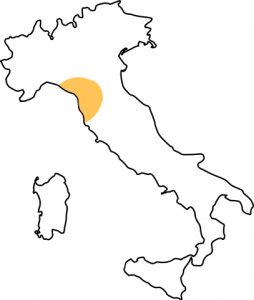 Carrara marble is extracted from the Carrara area in Tuscany, Italy. The look of Carrara marble is very common in countertop kitchens style. It has white to grey milder markings and usually a grey veining with a white and sometimes grayish background. The background can also tend toward blue-gray, and the patterning is usually soft and looks like feathers. When compared to other marbles, the Carrara is more subtil and homogeneous. It is usually applied in wall panels, stairways, countertops or flooring, besides the historic monumentos and statues such as Michelangelo's David and London's Marble Arch.
Calacatta usually has a pure white background with dramatic and define veins. It does not follow a linear pattern or type of veining. This marble is quarried in Carrara (is from the Carrara family) as well and has a wider range of veining color from gold to brown to beige to dark gray. Is very common at homes that feel more luxurious using whiter marble. It is consider one of the most luxurious and pure marbles. Its pattern has more contrast than Carrara. It is applied as an elegant element for either flooring, countertops or art pieces. It is usually applied in wall panels, stairways, countertops or flooring.
We can say that Arabescatto is between Carraca and Calacatta. It has a very white background and dark grey veining. Its veining is not as defined and big as calacatta. Arabescato is quarried from the area of Luca in Tuscany Italy. How to identify Arabescato? It has Dark grey veins extremely dark comparing to the white background; It has a crystalline white color interval in-between.
These marbles can have variations. For example, a sample of Carrara sometimes is not true to the real slab- nature can not be measured. We recommend you search for projects that use all of these three marbles to see its application to see which one fits your project the best.
Which marble is best for my project?
When choosing one of these three amazing marbles you need to understand the area you are going to use them. Each slab is unique and naturally imperfect, so it is normal if color and pattern does not match completely.
Aesthetically speaking, for example, when applying on a kitchen top we recommend using arabescatto instead of calacatta, only because on an extensive area such as this one, the larger veining in the slabs are more likely to coincide than the calacatta ones that have more and thin veining.
When it comes to price, it may vary accordingly to the supplier. However, out of the three marbles, Calacatta and Arabescatto are the most expensive and Carrara is usually slightly cheaper. The slabs are not the only price you should worry about you need to make sure you don't forget about installation and maintenance costs.
If you are worried about stains being too noticeable, opt for a marble with a less whiter background, such as Carrara. Certain marbles are the combination of one of these three, for example, there is a marble called Arabescatto Carrara that is a combination of dusty grays and soft whites that combine an amazing pattern. This could also be a better option to apply in areas with more probability of etching or staining, making these incidents less noticeable.
Calacatta marble is the most searched one, due to its wide range of price, patterns and colors. So you need to be careful when choosing for the "true" calacatta stone. The whiter the background and the more define the veining, the more expensive it is.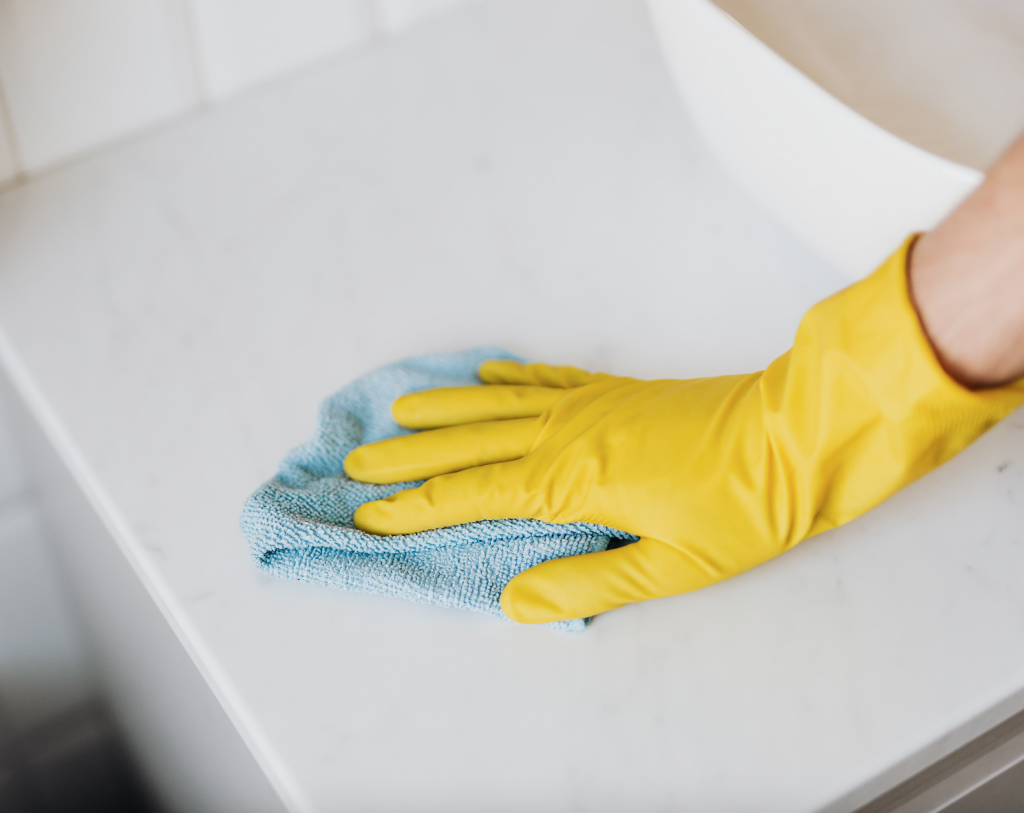 Marble has a higher maintenance than most natural stones due to its high porosity. Usually marble does not vary a lot when it comes to this factor, however some marbles require more maintenance than others- click here to see our article. It stains very easily and is not acid-resistant, so it needs to be sealed regularly to prevent it from become etched or stained by substances such as red wine, tomato sauce or lemon juice.
No matter the style of your kitchen or the colors of your bathroom, marble will always be a statement piece that fits every project. Marble is an intemporal traditional, classic and elegant stone all at the same time.
Each piece is unique in color, pattern and veining, so your search for the perfect countertop or the most luxurious bathroom is more diverse that one may think. Due to its natural irregularities it is normal for two pieces of stone to not look the same. This makes having a piece of marble at your home even more special and unique. 
If you are looking for a luxurious and elegant material, you can choose from the three most classic marbles of all time- Carrara, Calacatta or Arabescato.
We can help you find it!