On the 24th of July, we had the honor of welcoming the Portuguese Deputy Secretary of State for Economy, Dr. João Neves, to our factory; the President of NERLEI, António Poças; the President of the CCDRC, Isabel Damasceno, accompanied by Neusa Magalhães; the President of IAPMEI, Nuno Mangas; ASSIMAGRA's President, Miguel Goulão; the Mayor of Porto de Mós, Jorge Vala; and the President of the Pedreiras Parish Council, Rogério Vieira.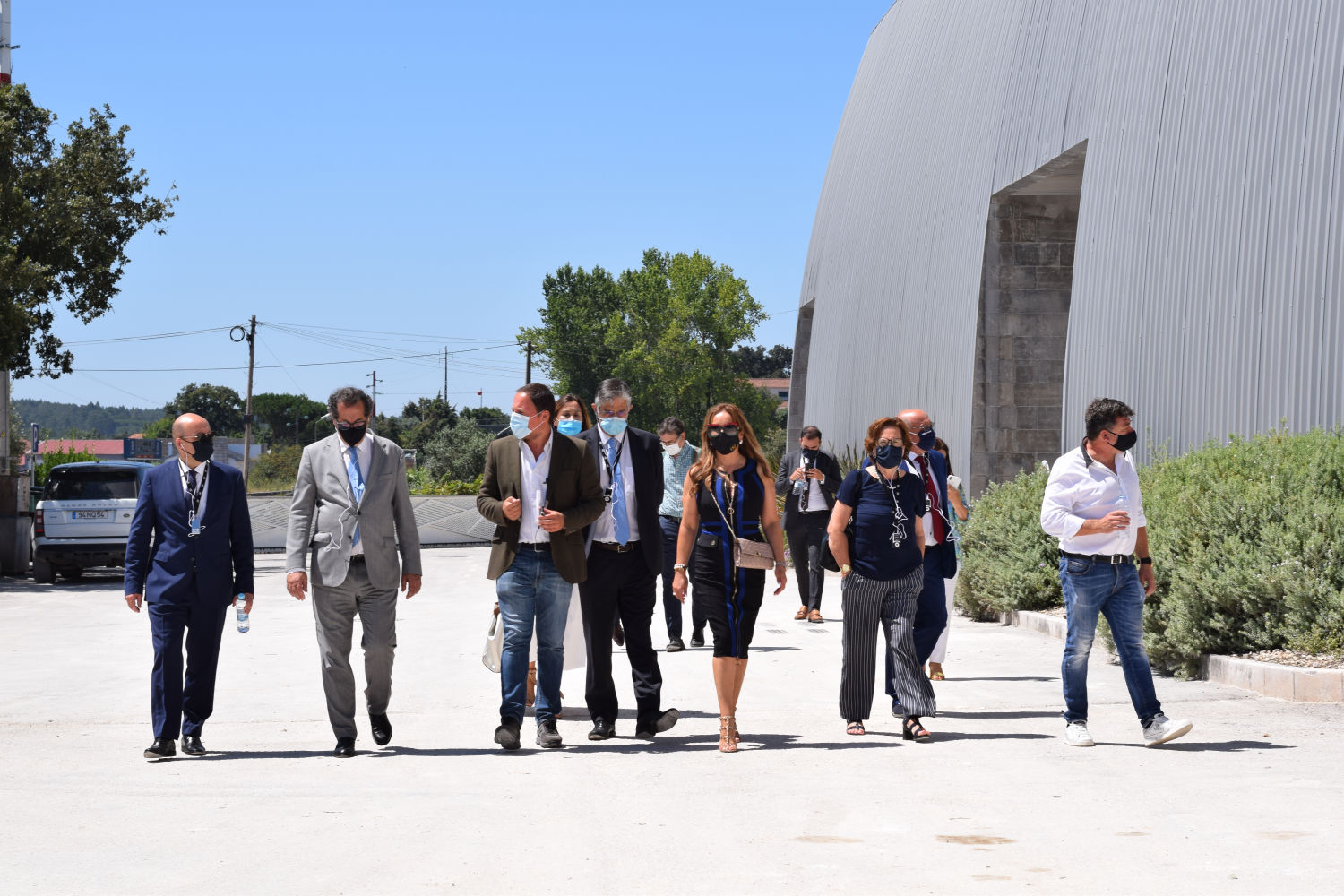 The visit took place in the morning, where the Portuguese Deputy Secretary of State for Economics Dr. João Neves and his distinguished comitee had the opportunity to visit our facilities and learn a little about our projects developed around the world, through a short presentation, as well as understanding part of the transformation process of natural stone.
During the visit, they were able to observe the factory in operation, the recent investments in new technologies and the adaptation of LSI to the new post-pandemic reality. In addition, visitors had the opportunity to taste a wine with grapes harvested in the vineyards of our facilities, 100% sustainable and produced by regional professionals in a traditional way.
This visit focused on the importance and recognition of LSI Stone in the natural stone processing sector. The constant investment in technology and innovation are fundamental aspects in the differentiation of LSI Stone in the global market, in a sector that evolution and adaptation are inevitable.
LSI exports more than 98%, and the pandemic forced the company to adapt and innovate in the new media. In general, the B2B industry, characterized by strong face-to-face relationships between customers and suppliers, found it more difficult to adapt in this area, such as adapting to fairs, meetings and visits to the facilities and work sites. Webinars, digital meetings and digital dry layouts have replaced all these traditional methods.
Despite the uncertainties that COVID-19 brought us, we know that the future of Portugal is in the hands of each of us and it is up to each company to adapt and readjust its strategies, so that together we can win.
We thank the visit of Mr. Secretary of State and all other entities.