Sivec and Thassos are two different but very similar white marbles. They are quarried in different countries but not far from each other. 
Sivec is quarried in Macedonia, near the town of Prilep (green circle) and Thassos is quarried from the Thassos Island on the North part of Greece (yellow circle). Both these marbles are clear white and have been used for thousands of years. In this article, we are going to find out their differences.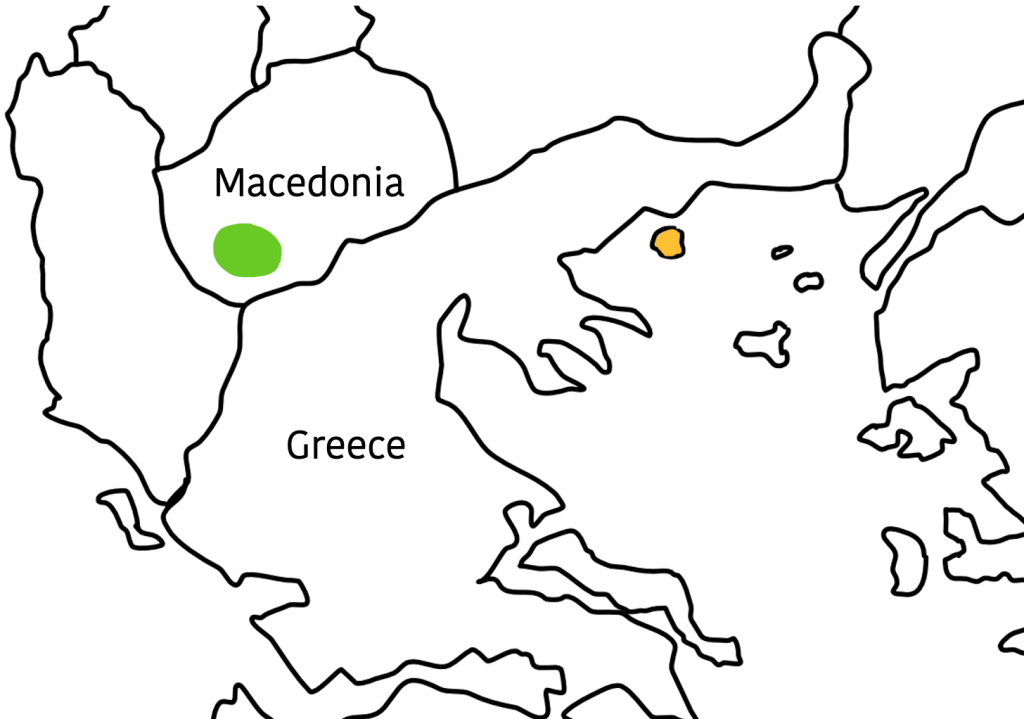 Marble has been around for years and its influence on art has survived until today. We associate marble with exclusivity and luxurious architecture. Having white marble in your project is one of the most exquisite materials you can have- its purity and richness represent the union of refinement luxury with durability. Greek and Roman civilization gave humanity some of the most extraordinary marble sculptures and monuments. One of them is The Parthenon, Greece's most know historic building; another is The Temple of Ártemis, made with 127 marble columns, with 18 meters of height and 2 meters of diameter. These are some Greek examples, that survived the arise and fall of many civilizations and wars. But, all around the world, we can find amazing pieces that use marble, especially white marble.
Sivec is quarried in Macedonia. This marble, although form Macedonia, is believed to be used in Greece since ancient times. This exquisite white marble might have some grey variation in the background, depending on the block. Also, depending on the block part it is cute, it can have small veining, not like Carrara or Calacatta, but smaller and more spacious light grey veining. It has almost no grains or crystals.
Sivec is not like most marbles- it has a high degree of hardness and high durability. For this reason, it is appropriate for a wide range of areas, including high traffic surfaces.
Thassos is originally from Greece. It is believed that Ancient Greek structures were made from this white marble. This luxurious and pure dolomitic marble has a uniform background, resembling little imperfections- the whiter, the purest.
It usually has no veining, although in some cases, it can have small grey graining and even crystals. These crystals, give the marble a shiny look, especially when exposed to sunlight.
This is one of the most expensive marbles on the market, due to its purest clean white colour. It can be applied in most interior areas, but it is not recommended to exterior surfaces or areas with a lot of traffic.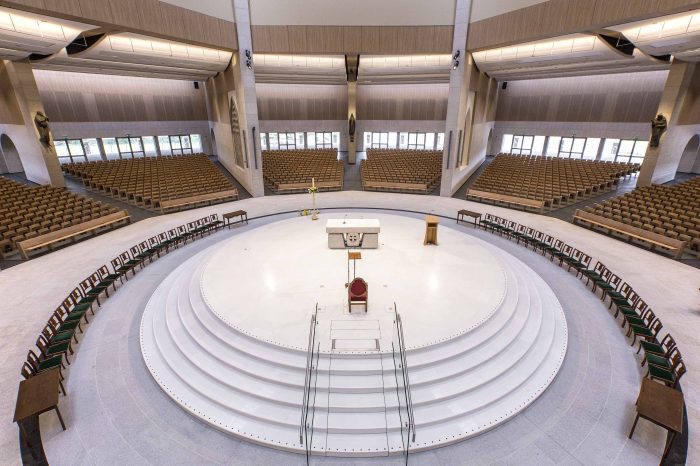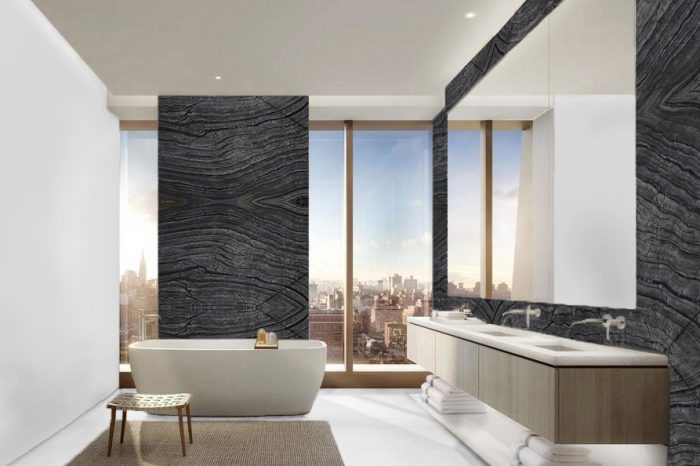 In general, white marbles can be used for either interior or exterior applications. Although Sivec is slightly harder than Thassos, we do not recommend either to exterior applications. These white materials can be easily stained with sunlight or general exterior factors- such as pollution or dust. Some sealants can be used, and regular maintenance can help to reduce these effects, but usually, they are not worth the risk of exposing such a noble material to these types of factors.
On other hand, if white marble is being used in interior spaces, we can appreciate and improve its qualities, adjusting light and surrounding materials. We can k sure it is the centrepiece in every interior design project. Its beauty should be appreciated closely and detailed. So, applications such as interior cladding, furniture, fireplaces, bathtubs, sinks, flooring with medium traffic, art pieces and others are the most appropriate use for either Sivec and Thassos.
Like most marbles, Sivec and Thassos allow most finishes, except those that wear the stone and leave them thinner and with a bigger risk of breaking.