On exhibition at Wren Landing Square Canary Wharf, London, until November 8.
'Henge' was a creative project designed to be at one of the biggest design events in the world. The pavilion was part of the London Design Festival that took place between September 17 and 25.
Inspired by the more than 1,300 prehistoric stone circles and monuments that are scattered across Britain, Ireland and Brittany, Henge is a participatory sculptural form that invites those who work, live, and visit the area to engage with it creatively, by using it as a space for contemplation and reflection as well as an inclusive civic arena for performances, music, poetry readings, etc.
A space to take a break from the hectic rhythm of urban life, in order to reconnect to our community – past, present, and future.
'Henge is free to visit until Thursday 8th November. It is an LSI Stone, Stanton Williams and Webb Yates Engineers initiative in collaboration with experimentadesign and the London Design Festival, and with support from SEAM Design and Light Projects.
Why the selection of this particular type of stone?
With its extraordinarily rich, textured surfaces, the 150-million-year- old Jurassic limestone we have chosen is an obvious reference to the materiality of these ancient structures. Different types of Portuguese limestone were used with two finishes, splitted on the outer face. and honed on the remaining faces .
It is a material that brings that temporal dimension that trying to evoke into the design, as well as being zero carbon and recyclable.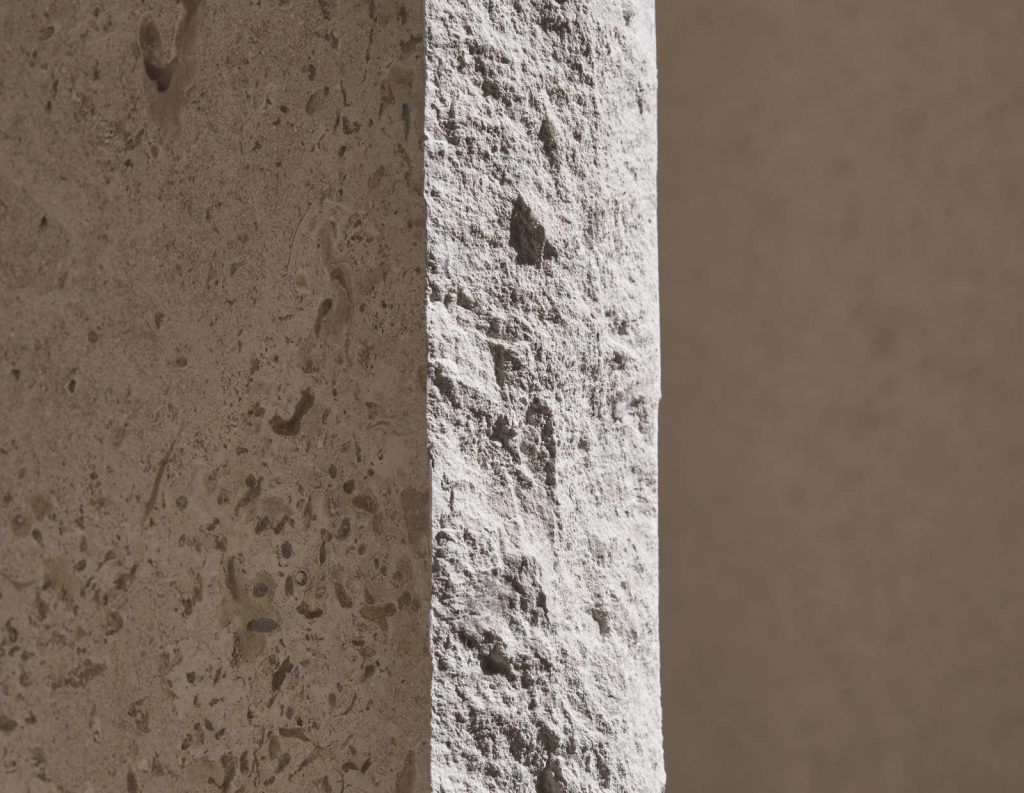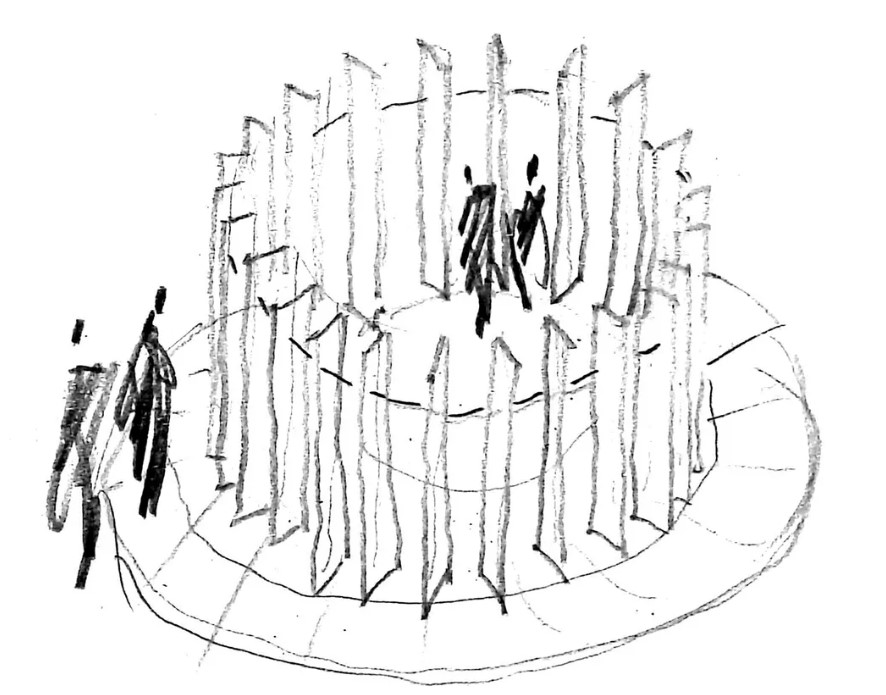 Henge sketch © Stanton Williams
The art piece after the exhibition is over will have an equally sustainable future.
Very soon it will be announced.