Moleanos is a Portuguese limestone with light beige colored background and a slight greyish tonality, with thin to medium grain and disperse brownish fine spots.
With a medium hardness and extreme versatility, Moleanos can be used in flooring and facing slabs, for interior and exterior pavings, cladding, masonry, stonework, and many others.
The Moleanos limestone is extracted in Portugal, next to a small village called Moleanos. Located in the center of the country and next to "Serra de Aire e Candeiros", this is the most important limestone extraction area in Portugal.
Next there are the physico-mecanical properties of Moleanos:
Physico-Mechanical Properties:
Compression Breaking Load: 917 kg/cm²
Compression Breaking Load after Freezing test: 930 kg/ cm²
Bending Strenght: 144 kg/ cm²
Volumetric weight: 2478 kg/mᶾ
Water Absorption at N.P. Conditions: 3.07%
Apparent Porosity: 7.62 %
Thermal Linear Expansion Coefficient: 3.1 10ˆ6 perºC
Abrasion Test: 3.5 mm
Impact Test: 35-40 cm
About the finishes of the stone, we have Moleanos honed 60/120/220, sandblasted, leather, polished, sawn, bushamered, scratched and brushed.
It's one of the most wanted stones and proof of that are the varied projects that used Moleanos: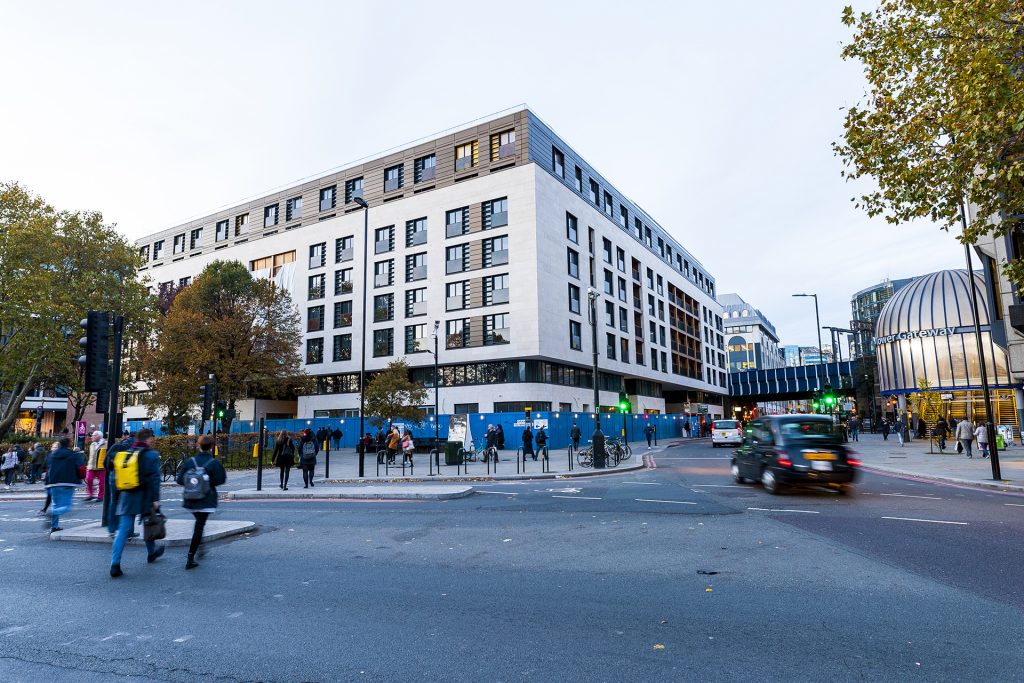 This building is located in the centre of London, England. Turning to the Tower of London, it's a hotel with 9 storeys and is coating is composed of Moleanos. With high quality and neutral tones, this building becomes very aesthetically appealing.
For more information about Moleanos and the projects go visit the projects section of our website.